A Simple Shredding Solution in New York
Let Us Do the Work! New York Paper Shredding Service Provides a Simple System.
Using New York Paper Shredding Service saves your company time and money.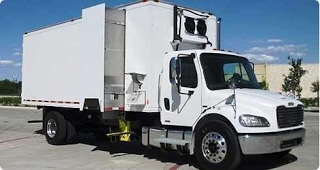 Our services are secure! In less than 15 minutes, a high-speed, mobile shredders can chew through dozens of boxes of office paper. There is no need to remove paper clips, staples, rubber bands or any other paper fasteners. Service can be scheduled daily, weekly, monthly, or by appointment. There is no dirt, paper dust, noise, clean up or other shred-it-yourself headaches. We take care of everything – even recycling!

Your office space devoted to old records and shredding equipment can be put to more profitable use. The time and money spent on shredding-it-yourself can be recovered. Employees can concentrate on your business — not the shredding business.
Using New York Paper Shredding Service includes secure shredding bins.
With a scheduled service, your are given as many locked security bins as you need. The bins are designed to easily accept thick stacks of paper, while preventing unauthorized removal. The attractive receptacles coordinate with any office decor. Bins can be conveniently located near files, printers or copiers to help ensure prompt, proper disposal of confidential material. There's no need to remove staples, clips or other bindings. On a regular schedule, materials are removed for immediate shredding in a mobile shredding truck.

Using New York Paper Shredding Service is good for the environment!
All shredded material is compacted and recycled, meaning less waste paper is sent to landfills.To learn more about the services offered by New York Paper Shredding Service, either request a FREE quote or just call (212) 918-1863 today and let us know what you need shredded!