New York Off Site Shredding
Unlike mobile shredding, materials are not shredded at your location with a New York off site shredding service. Instead, your documents are loaded into a secure truck by trained security professionals and then taken to a secure shredding facility for destruction. People often choose this service because it is usually cheaper than mobile shredding and considerably less time-consuming.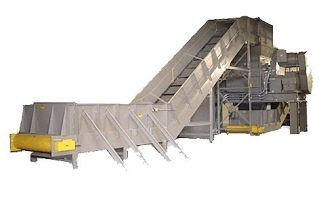 At the plant, only authorized personnel come into contact with your documents. Your documents are fed directly into an industrial shredder, capable of processing over 20,000 pounds an hour. That means your documents will be shredded as soon as arriving and efficiently, making it a better option for larger shredding projects.
Once the materials are shredded, they are baled and shipped directly to a NYC paper mill where the material is turned into pulp and recycled into new paper. This process is fully compliant with local and federal privacy laws.

How Off Site Shredding Works in New York
STEP 1: Materials are picked up from your location and delivered to a secure shredding plant.

STEP 2: Materials are shredded and baled.

STEP 3: Certificate of Destruction is provided for the work done.

STEP 4: Shredded and baled materials are recycled.

Get FREE Quotes on Convenient Off Site Shredding in New York Today!
New York Paper Shredding Service's local contractors shred your sensitive documents with integrity, so you can spend less time worrying about your security. Let us help ensure the safety of your New York business' documents by providing off site shredding service options.
To learn more about the off site shredding services from New York Paper Shredding Service, either call (212) 918-1863, or request a FREE quote and let us know what you need shredded!